I have really enjoyed waking up (semi) early to go out and paint. The morning haze simplifies everything, and the colors are amazing, while they last. I usually am out painting by 7:30 a.m., and the effect lasts anywhere from 15-45 minutes. It takes longer than that to paint a canvas of this size, so it is very important to take a mental snapshot and rely on visual memory. It's a great exercise.
This first one was painted a few weeks ago. As I drove through the countryside I could see sheets of moisture that were suspended in the air. It was almost like smoke.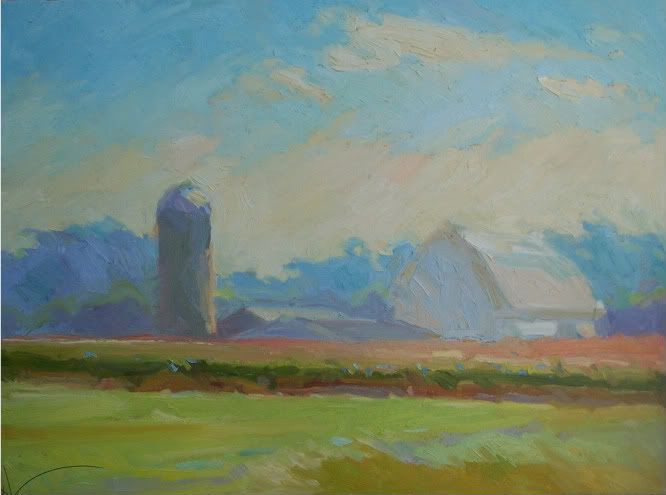 Morning on Terrytown. 18"x24".
I pass this farm every morning that I work.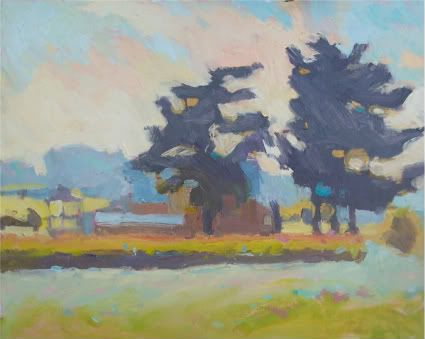 Morning on Hwy. H. 16"x20".