One of Reedsburg's finest, Paul Schonfeld, has recently undertaken the large project of uploading the Library's collection of historical photographs.
Here is a couple of photos that caught my eye right off the bat. The Reedsburg Woolen Mill, now the Wollen Mill Gallery, burning. The fire looks interesting, almost painted on - possibly due to a long exposure time?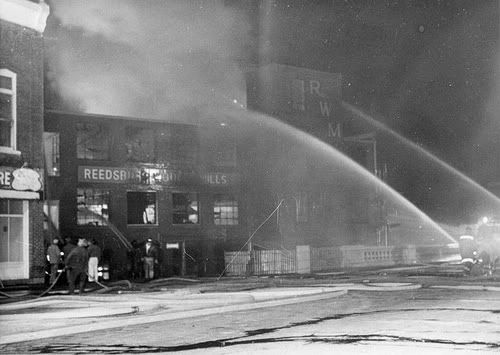 And here is the Big Store fire. Gary Cooper, my neighbor, told me that on this night his parents brought him down to watch the fire. Over a police radio, he heard someone in Madison ask what that big glow was coming from our direction.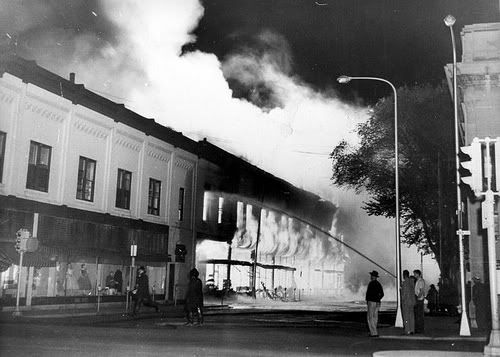 You can check the photo's out, by clicking the link below. It's some pretty interesting stuff. Paul will be working on getting more posts over the next several days/weeks. If you visit the site, please be sure to leave a comment.
http://www.flickr.com/photos/reedsburglibrary
For more Paul, check his blog
Tell Everyone
at
http://www.paulschonfeld.blogspot.com/