Last week had plenty of sunshine. It was the perfect time to bale hay. We all knew that the rain was coming Sunday evening.
This was painted on Ableman Rd, east of Reedsburg. I had plenty of visitors this morning, Ray Astle was picking up a load of his own and stopped to chat, Nick Miller was on the way to go fishing and stopped for a while and Anne and Errol Beth pulled over for a quick look. For an 11x14, I sure was pokey, I'm lucky I made it to work at all that day!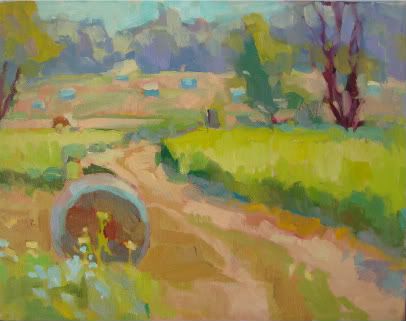 11"x14" oil on canvas.