This is the view off of Hwy S. One needs to wear blaze orange when painting the day after Thanksgiving.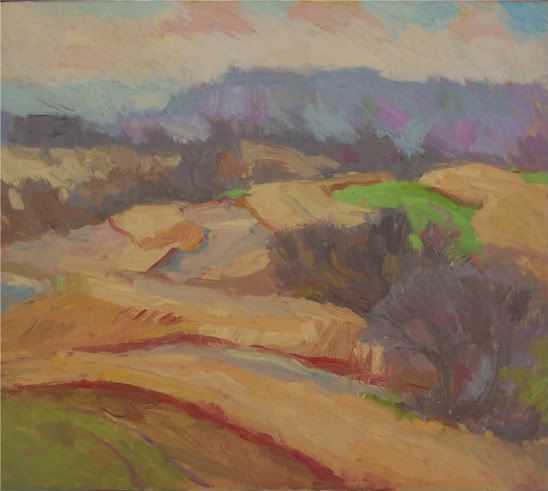 16"x18" oil on canvas.
The last Autumn Sun. A hazy Saturday a.m. A neighbor boy was surprised at how much blue I used in the barn color. "It's RED when you get up close to it," he remarked.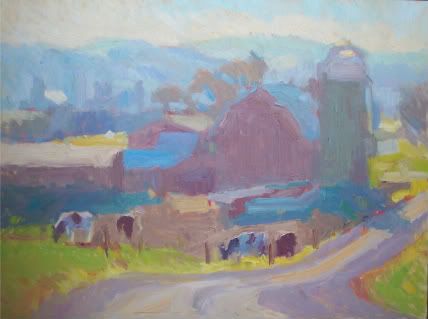 18"x24" oil on canvas.
Early November, lunchbreak.
8"x10" oil on canvas.
Early December.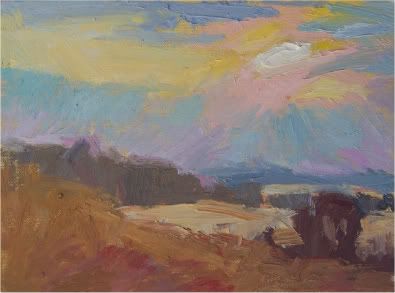 9"x12" oil on canvas.
Here is a scene of the snow clouds roll in during sunset, the last possible chance to create a autumn painting.
9"x10.5"