I was up early on Saturday to meet Elliot in the Dells, for a sunrise snowshoe outing. Ever since I have known Elliot, he has been telling me about his views on the Wisconsin River, and how great they are in the winter.
Here he is, shoein' into the magically lit forest.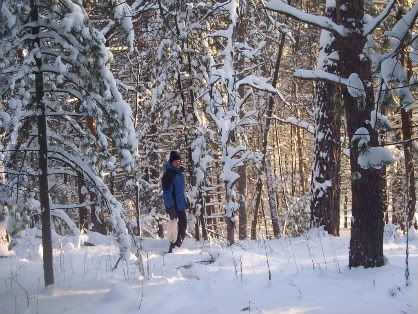 Eliot throwing a branch overboard, and then waiting to hear the crash 10 seconds or so later.
Paintin' Highrock.
14"x11" oil on canvas.
Thanks for takin' me out there, Elliot! I had a good time (as soon as I could feel my feet again)
Here is a view, painted a half block from my house in the passenger seat of my car. This was done on Tuesday, the day of the big blizzard. I was driving home from the grocery store, and saw the -overcast but warm- sky peeking through the branches and pulled over.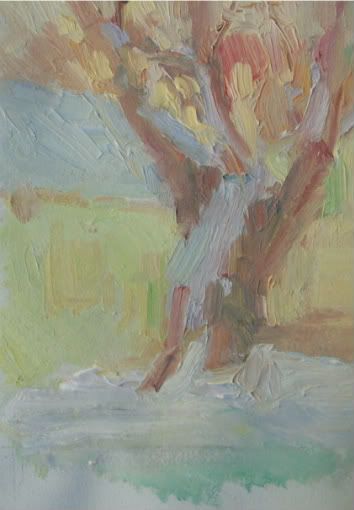 6"x8" oil on canvas.
There have been a few others since the snow, more to come soon.
Bonus, a Todd Rundgren Video: